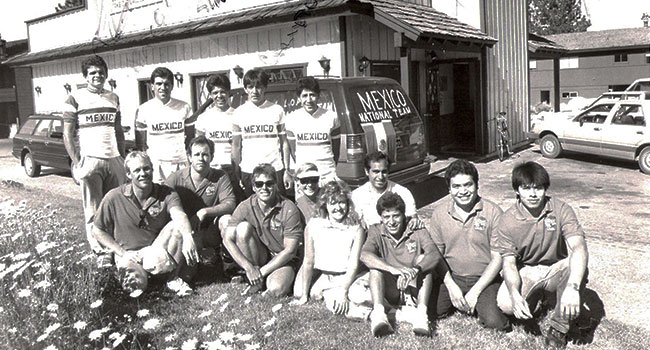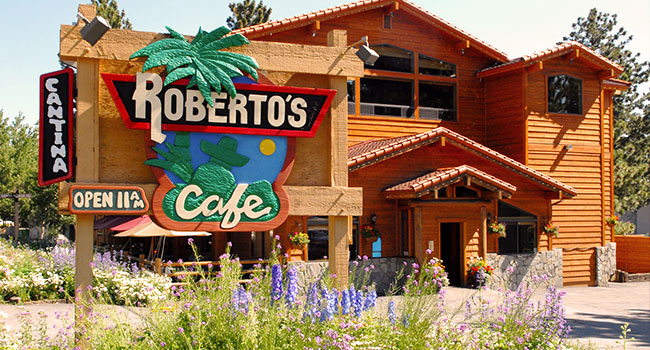 Roberto's was established in 1985 by Dan and Joanie Schaller. It was a dream of Dan's dad, Robert Schaller, to open a small hole in the wall Mexican café in Mammoth. The dream became reality in November of 1985. Previously a series of hamburger stands with names like Burger Station and Barking Spider, Dan and Joanie remodeled the restaurant and Roberto's was born. With the help of their families, Dan's love of cooking, and Joanie's attention to detail, Roberto's became an instant success.
Starting with 50 seats and then 75 seats, after the first remodel they decided to buy a liquor license. The first bar was downstairs with only five bar stools and a tiny waiting room. Roberto's now has a large upstairs bar with stunning views of the Sierra, 100 seats, and a beautiful deck surrounded by flowers in the summer. Dan and Joanie continue to strive to give their customers the finest of service and the freshest Mexican food possible.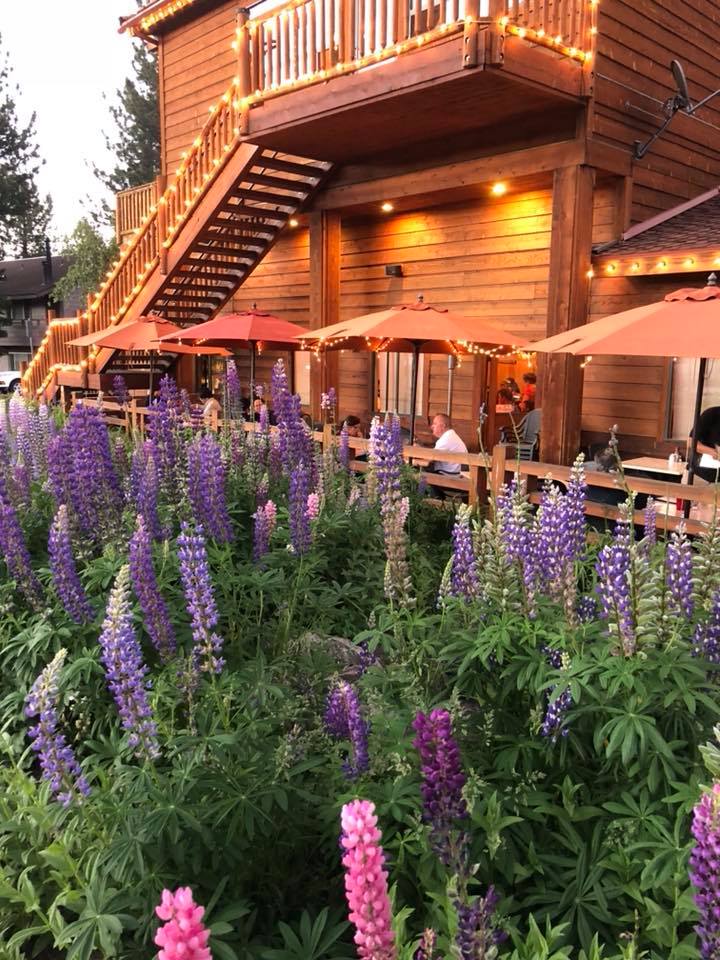 The Tracy Hauter Garden at Roberto's is a definite summer highlight. Filled with native plants, the garden is the jewel of Old Mammoth Road. Join us in our beautiful patio garden for drinks and lunch or dinner. If you're planning a summer party consider the deck at Roberto's.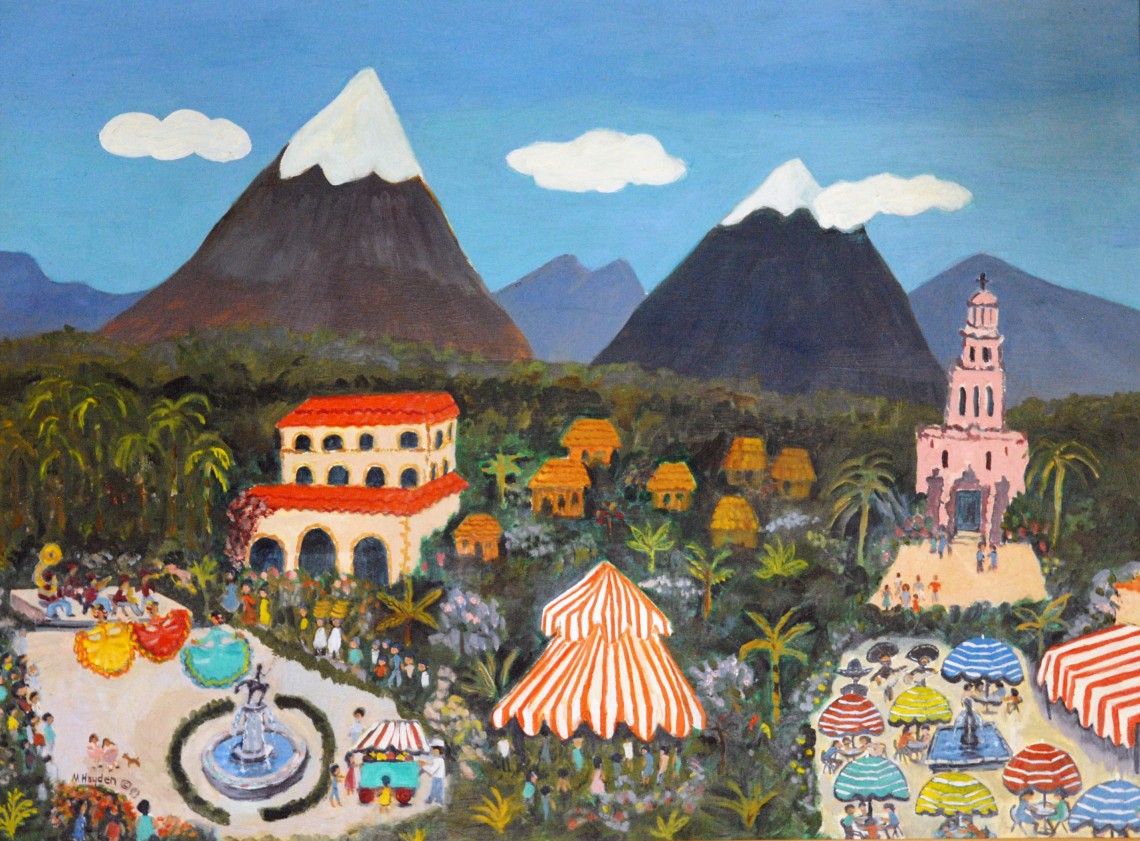 Most of the art at Roberto's is provided by local artists. Joanie's mother, Marilyn Hayden is the artist whose paintings adorn Roberto's walls. She has lived in the Eastern Sierra since 1953, and now resides in Bishop. Marilyn paints in oils and water colors. She has paintings at The Twin Lakes Gallery, Mono County Arts Council, and the Inyo Council for the Arts. Marilyn also has murals in Bishop and Lone Pine.
• The murals at Roberto's were painted by Sue Jamieson, a long-time friend of Dan & Joanie.
• The bar and the carved woodwork were all done by Lance Stanislaw.
• The metal work was done by Henry Means.